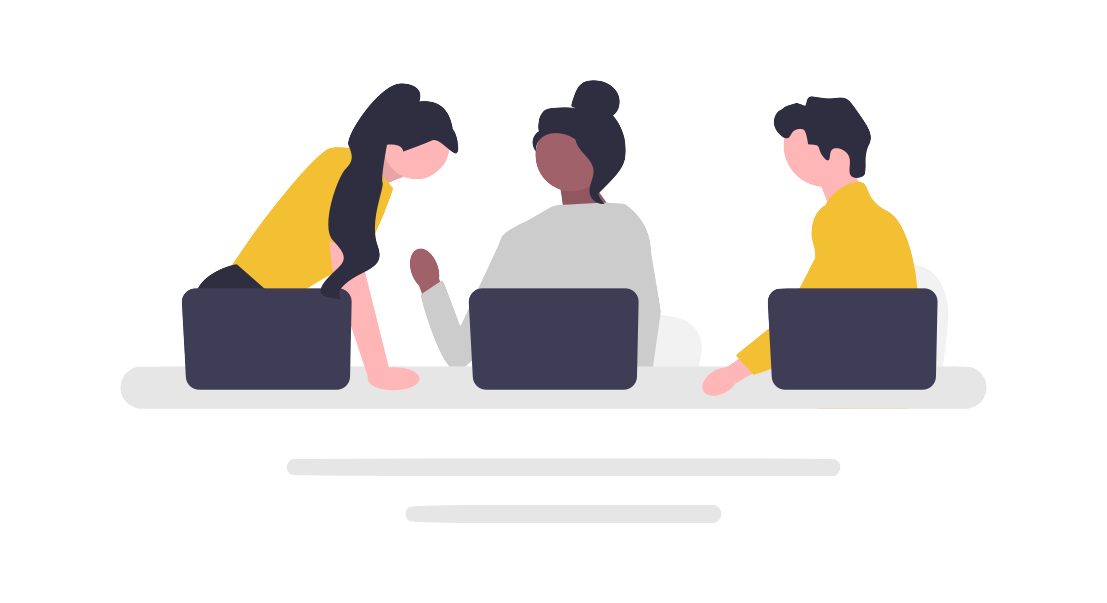 Our thinking about our Team is very much like our approach with clients: combine long-term goals with a detail-oriented process, and the result is a rewarding relationship.
At Macktez, we are always interested in getting to know new people even when we don't have a position available. We have, in the past, been in touch with applicants for up to two years, building a relationship before deciding to work with each other. And then, once someone is hired, we have a highly structured 90-day evaluation period to make sure we are compatible for the long haul.
New Hire Profile
You are curious, self-motivated, and driven toward ongoing self-improvement.
You have a range of technical experience, on your own and with other companies, working with Mac and Windows.
You're often the smartest person in the room and are looking for real collaboration with people whose knowledge complements and outpaces your own.
You have the ability to analyze a complex technical scenario and communicate clearly, either in person or writing, a solution you recommend pursuing.
You look forward to active involvement from senior Team Members.
New Hire Process
Macktez is about twenty-five people and has grown at a deliberate pace over the past twenty years. We have long-term relationships with our Team Members, and our new hire process is meant to ensure that our small outfit works as well together as is possible.
First, submit a cover letter and resume to Macktez. Since communication skills are a priority for us, your cover letter is a big deal. (The pretty layout of your resume is not.)
We do not reply to all applications, and apologize in advance if you don't hear from us. In fact, even if your application stands out, we are not always actively looking for a new Team Member and it might be some time before we get back to you.
If we do reach out to you, we either schedule a Zoom, phone, or in-person meeting to get to know you a little better. After that, you may have a series of in-person interviews with current Team Members. (Why so many? One will get you excited about working here, one ensures you understand the difficulty of the work, and one explores if you are personally suited for the Team. Also, one tries to understand your weaknesses.)
Then the next step is sometimes to see if you can do the basic work that we require, tested by completing an evaluation of a technical problem that requires research and a written recommendation. (Recognizing at this point that your time is valuable and we've already taken up a lot of it, we compensate you for the one to five hours it may take.)
If you are offered a position and join our Team, our structured process continues: you will be supported by our 90-day introductory period process, where you will receive guidance and feedback from our Team. You should expect to be referred often to our internal documentation for methods of evaluation and standards of communication. New Team Members have 30-, 60-, and 90-day reviews.
Macktez is a highly collaborative and supportive work environment where you are encouraged both to take responsibility for your own client projects and to collaborate with other skilled Team Members. Plus you'll get all the little yellow notebooks you can use, free!